Start With What Your Floor Has To Do
As you embark on an industrial flooring project, you'll want to undertake a rigorous process of self-assessment in order to ensure that your flooring choice meets the specific needs of your workplace and integrates seamlessly into your daily operations. Your new flooring has the potential to revolutionize the way your workplace functions, so thinking about what you'll put your floor through on a daily basis, from abrasion and impact to chemical wear and thermal shock when you're considering your industrial floor design. Take aesthetics into consideration as well, and speak with your floor coating manufacturer's representative about selecting the customized product that works for your team, your work environment, and your budget such as metallic epoxy floor coating.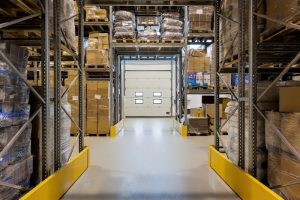 These Are Key Questions
First, consider the heavy duty wear and tear your flooring will need to withstand. Is your flooring subject to the daily movement of forklifts and carts? Will heavy loads make contact with, and drag along the surface? Will heavy or sharp objects come impact your floors? Then, think about the materials that will come into contact with your surfaces. Will your floors come in contact with chemicals and solvents on a regular basis? Are you concerned about static discharge or microbial growth? And of course, will you require slip resistance, a high gloss finish, or light reflection? Finally, consider your current flooring and concrete substrate. Is it pitted or cracked? Do you need a flooring solution that will maintain its integrity in the future, allowing your productivity to continue at its expected pace? All of these things are crucial elements when it comes to your industrial floor design.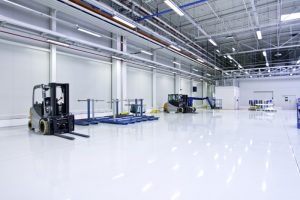 Consider Your Options
There are a variety of flooring systems that can be customized to meet every one of your needs. For example, our InhibiWear line encompasses an array of high-performance floor coating and resurfacer systems which can be customized to accommodate anything from moderate duty wear and tear and chemical resistance, to heavy duty, round the clock production schedules.
How Do You Decide?
Every workplace has different requirements of its industrial floor design, and each purchase of a flooring system requires you to examine your needs. Take our flooring self-assessment in order to better understand your own needs, and our team will be able to determine which products you may want to consider, and which customizations will keep your workplace running efficiently and safely.
Latest posts by Sean Walsh
(see all)