Part of our commitment to our customers includes fully understanding the unique requirements of all the niche markets we serve.  Our desire is to continue developing a deep understanding of regulatory compliance issues, technology, future trends and all end-user concerns.  Protective Industrial Polymers (PIP) maintains active memberships and sponsorships in many of the leading developmental associations in the areas of fire, electrostatic, food safety, health care and environmental protection. Additionally, many of our employees, like our esd flooring auditors have obtained regulatory compliance certification in these areas.
We understand ESD.
ESD, or electrostatic discharge, is a serious concern for electronics manufacturers.  Many of these damaging events occur as a result of the energy created during the movement of people, carts, chairs and vehicles. The best way to safely and efficiently ground mobile items and persons, in the workplace, remains the floor.  It's crucial to protect today's smaller, faster and more powerful electronics which are much more sensitive to static damage. We believe having certified esd flooring auditors is critical.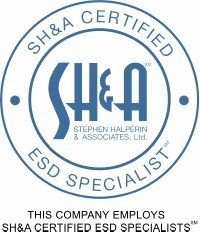 We believe having certified ESD plant auditors is critical.
Our esd flooring auditors have achieved a thorough understanding of the fundamentals of ESD which they enthusiastically share with clients. Additionally, all auditing team members have been trained on how to properly perform ESD Control Measurements as required by ANSI/ESD S20.20 standards.
ESD Control Measurements include:
Work Surfaces
Chairs
Garments
Ionizers
ESD Ground Verification

Floors
Mobile Equipment
Personnel Grounding
Hand Tools
Packaging
Your floor can meet your ESD requirements and much more.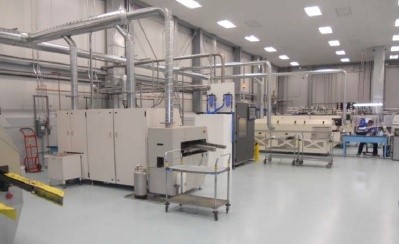 A polymer ESD floor coating can tie your entire ESD program together, exhibiting the most consistent and reliable ESD-control performance. These esd floor coatings can also be combined with a vast array of color and decorative options while providing all the benefits of polymer flooring, including:
No waxing required
Excellent impact & abrasion resistance
Excellent chemical resistance
Superior cleanability
Lower life cycle costs
What kind of ESD issues have you encountered?
We welcome your questions.   Contact us anytime:
Want to learn more about our ESD flooring systems? Download our latest whitepaper entitled "Surface Ground Plane ESD Floors – The Best Way to Protect ESD-Sensitive Components"
Latest posts by Sean Walsh
(see all)