By definition, a Critical Control Point (CCP) is a specific point, procedure, or step in food manufacturing at which control can be exercised to reduce, eliminate, or prevent the possibility of a food safety hazard.
Do You Consider Your Floor and Walls a CCP?
Though not traditionally considered a Critical Control Point, your food processing floors and walls can certainly be a cause for concern in your processing operation. Floors receive heavy abuse from cart, forklift and foot traffic. Additionally, food waste can come into contact with the floor or wall surface and create the potential for microbe growth and contamination which is why food flooring sanitation solutions are important. Sure, you have frequent sanitization and CIP protocols, but is this enough protection?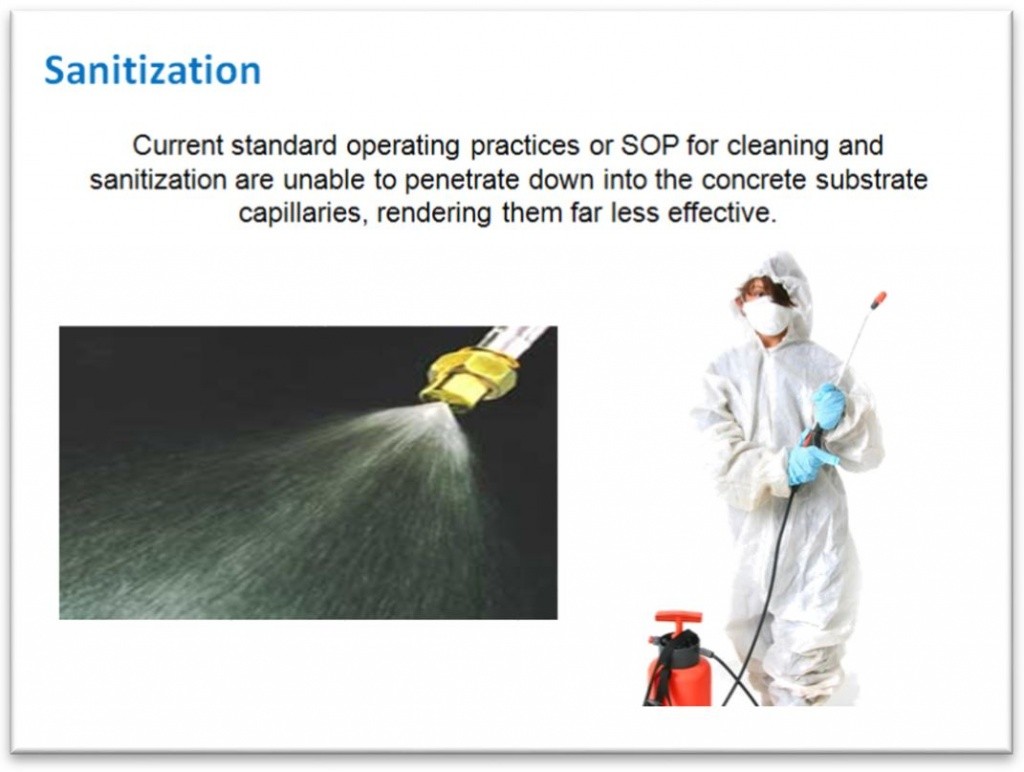 The FDA presents facility design guidelines for concrete floor coverings, but these guidelines only concentrate on the finished floor surface. Basically, the guidelines call for food flooring sanitation solutions that are smooth and easily cleanable.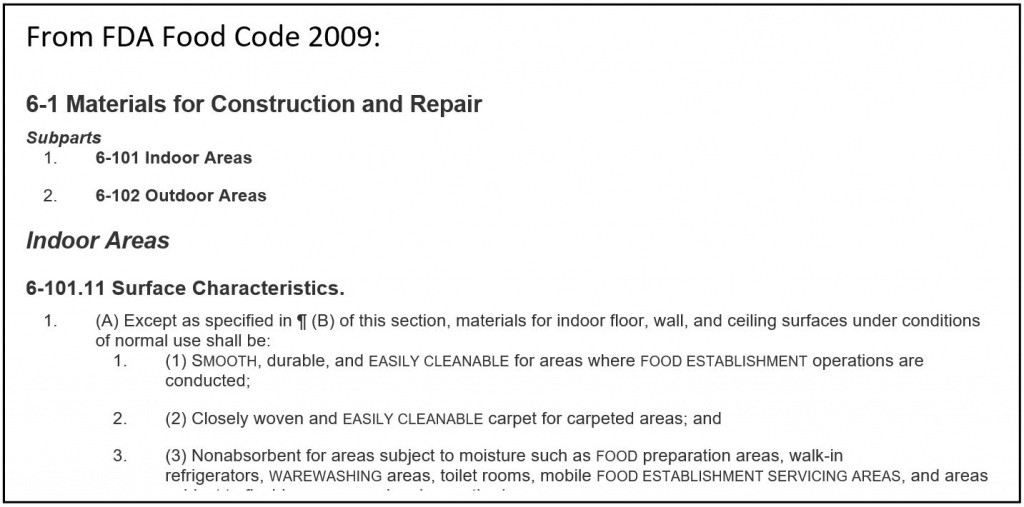 Polymer floor coatings, such as epoxies, urethanes and urethane concrete mortars, are widely used in food processing operations because they indeed meet the suggested criteria of being smooth, non-porous and easily cleanable. But what happens when this protective floor coating cracks or fails from normal use, exposing the underlying porous concrete substrate?
Concrete Can Foster Microbial Growth
Concrete, especially bare concrete, is a porous material that retains moisture. Think of concrete as a sponge. It is full of voids and capillaries that can absorb and harbor moisture. When food waste is also present, concrete slabs can provide the perfect environment for dangerous microbe growth, including bacteria, molds, mildew and fungi.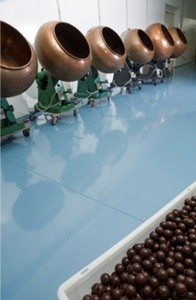 Food Processing Operations Typically Shutdown During Holidays for Building Maintenance Projects
Most food processing facilities are in operation 24/7 throughout the year, with only a limited maintenance window, typically during a major holiday shutdown. This is the time when failing or cracked floor coatings are repaired or re-coated. But, how does a food processor limit potential contamination exposure during their normal operation cycle?
 Antimicrobial certified flooring & Wall Treatments
There are antimicrobial concrete floor and wall coating systems and food flooring sanitation solutions on the market that focus on creating an antimicrobial presence on the flooring surface. These coatings are not new, in fact, they have been around for a number of years. In reality, these "antimicrobial" coatings were developed and released mainly as a "feel good" sales & marketing gimmick. These systems were crudely manufactured in the field prior to installation by installers adding a simple antimicrobial additive to the floor or wall coating. The additive was "antimicrobial", but this did not mean the finished flooring system was truly "antimicrobial".  Additionally, there was no way to properly validate or test these coatings in a controlled lab environment.
Redundant, Validated Antimicrobial Floor & Wall Solutions
There are, however, fully-validated and truly antimicrobial floor and wall coating systems on the market currently that bridge the gap of performance uncertainty as presented by older technology. Floor and wall coating systems, such as InhibiCrobe by Protective Industrial Polymers, provide a comprehensive, fully tested and certified antimicrobial approach that not only addresses the floor or wall surface, but provides redundant antimicrobial protection through the entire thickness of the system and up to six inches into the concrete substrate.
The reality is that food processors need to self-determine what is considered to be a Critical Control Point in their unique processing operation. Furthermore, it can be argued that the flooring surface, even when properly treated according to published guidelines, can be cause for concern when working to prevent the potential for microbial growth presence, possibly leading to food-related illness.
Want to learn more about treating your processing floors with redundant, validated antimicrobial protection? Download our latest whitepaper "Antimicrobial Polymer Floor & Wall Systems: Validated Performance Technology".
Similar Posts:
Latest posts by Sean Walsh
(see all)