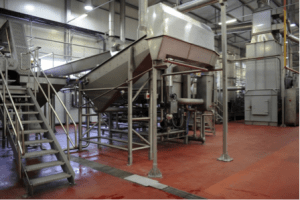 Is Your Food Safety Focus on Prevention?
The Food Safety and Modernization Act (FSMA), passed in 2011, is the biggest revision  of the food safety system since the first national law was enacted over a century ago. These new rules and food flooring sanitation procedures seek to create a preventive, food safety system that is self-supporting. The impact of highly publicized outbreaks of foodborne illnesses have led to this emphasis on prevention versus reaction.
What Does the Emphasis on Prevention Mean?
Remember these two key points:
First, you should perform a hazard identification "which must consider known, or reasonably foreseeable biological, chemical, and physical hazards."   This means you must be proactive in seeking out potential sources of contamination.
Second,  preventive controls should be implemented to ensure the identified hazards will be minimized or prevented.  This step helps make this preventive process self-supporting.
The law and your operating environment is more complex than the above two statements, but this is a core concern of FSMA to keep in mind.
Going Forward:  Will HARPC Replace HACCP?
Along with the FSMA 2016 amendments, the FDA has declared that HACCP (Hazard Analysis Control Point) should now be called HARPC (Hazard Analysis Preventive Controls). This would reinforce the emphasis on prevention for the food industry through food flooring sanitation procedures.
As FSMA is rolled-out, regulatory adjustments and implementation date changes  will continue to occur as the FDA and the industry move forward to apply this comprehensive update to food safety.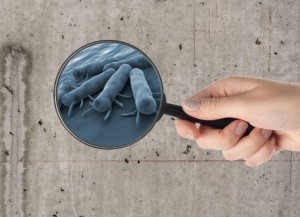 What Major Hazard Can Be Easily Overlooked?
Both FDA and USDA guidelines suggest that sanitary flooring and wall systems can greatly reduce the risk of food safety issues. Preventing microbes from contaminating food is of the utmost importance and a comprehensive antimicrobial certified flooring and wall system is imperative in maintaining food safety. Concrete, by its very nature, is a porous material that retains and transmits moisture. Your concrete substrates are full of dark, damp crevices and capillaries that make it an ideal breeding ground for a number of microbes, including bacteria, fungi and various molds and spores.
Deep substrate antimicrobial flooring protection and following food flooring sanitation procedures is important if your topcoat cracks or fails. This is a critical example of effective hazard identification and preventive control.
What's the Solution?
Applying an antimicrobial pre-treatment to bare concrete, during renovations and new construction, is the answer.  Then, you will have an active antimicrobial presence that will help combat contamination for years to come, even as subsequent concrete coatings wear from normal use.
Is contamination a hot-button topic in your food facility? Want to learn more about protecting your building envelope? Download our multimedia kit: "Effectively Control Floor & Wall Contamination"
Latest posts by Sean Walsh
(see all)