Did you know there's a lot more to selecting a
polymer floor
than meets the eye? Careful assessment of your facility processes can go a long way in determining a solution that is right for your business. Polymer floors can best be broken down into four classification types: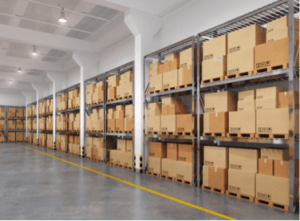 High-Build Coating Systems
High-build floor systems typically consist of a primer and subsequent topcoat(s). These systems are applied at a range of 15 to 40 mils total system thickness. Coating systems provide adequate coverage to hide slight imperfections in the concrete slab, creating a long-wearing, easy to clean, smooth surface. Coating systems offer color stability, light-reflectivity and overall pleasing aesthetics.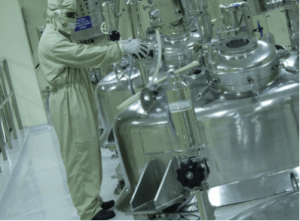 Broadcast Aggregate Coating Systems
Broadcast floor systems are created utilizing high-performance polymers with aggregate broadcast into the body coat. Broadcast aggregates can range from small angular quartz for slight "grit" slip protection to aluminum oxide (ALOX) for high-wearing system properties. Typical thickness of these systems is about 50 to 60 mils. Broadcast systems are ideally suited for industrial, commercial or institutional "shop" applications where a slip resistant, durable finish is desired over new or existing sound concrete.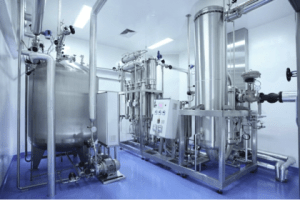 Self-Leveling Slurry Mortar Systems
A slurry is a "soupy" self-leveling floor system consisting of a polymer filled with finer aggregate(s). After placement, the aggregate settles into the surface voids and the polymer liquid settles on the top. Slurry systems are extremely durable and offer excellent abrasion-resistance, combined with high-gloss and light-reflectivity. Typical system thickness ranges from 60 to 120 mils.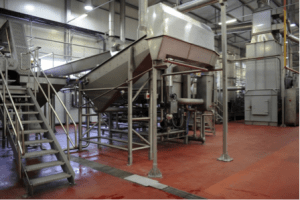 Heavy-Duty Trowel-Applied Mortar Systems
A mortar/resurfacer floor system typically consists of a primer followed with an application of a trowel-finished mortar. This mortar is a blend of high-performance polymer resin combined with custom-blended aggregates or concrete powders. These heavy-duty systems not only protect concrete substrates, they can resurface badly damaged concrete providing a long-lasting, stronger concrete cap. Mortar systems range from 3/16" to ¼" in thickness.
But Wait, there's More
Beyond the different types of systems, you can also determine whether you need a specialty variation of each system. Some questions to consider:
Does the floor to be resistant to chemical spills?
Do you have a tight maintenance shutdown window and require a fast cure flooring solution?
Does your process require a flexible system resistant to thermal cycling from hot and cold water washdowns?
Are your facility processes hard on your floors from aggressive impact or abrasion?
These questions, and a myriad of others, can come into play when choosing the correct flooring solution for your business process. The first step is to take the time to assess your needs and processes. You can then work with your flooring rep to come up with a long-term solution that is right for you. Don't know how to start assessing your unique flooring requirements?
Fill-out our flooring self-assessment questionnaire here
.
Latest posts by Sean Walsh
(see all)